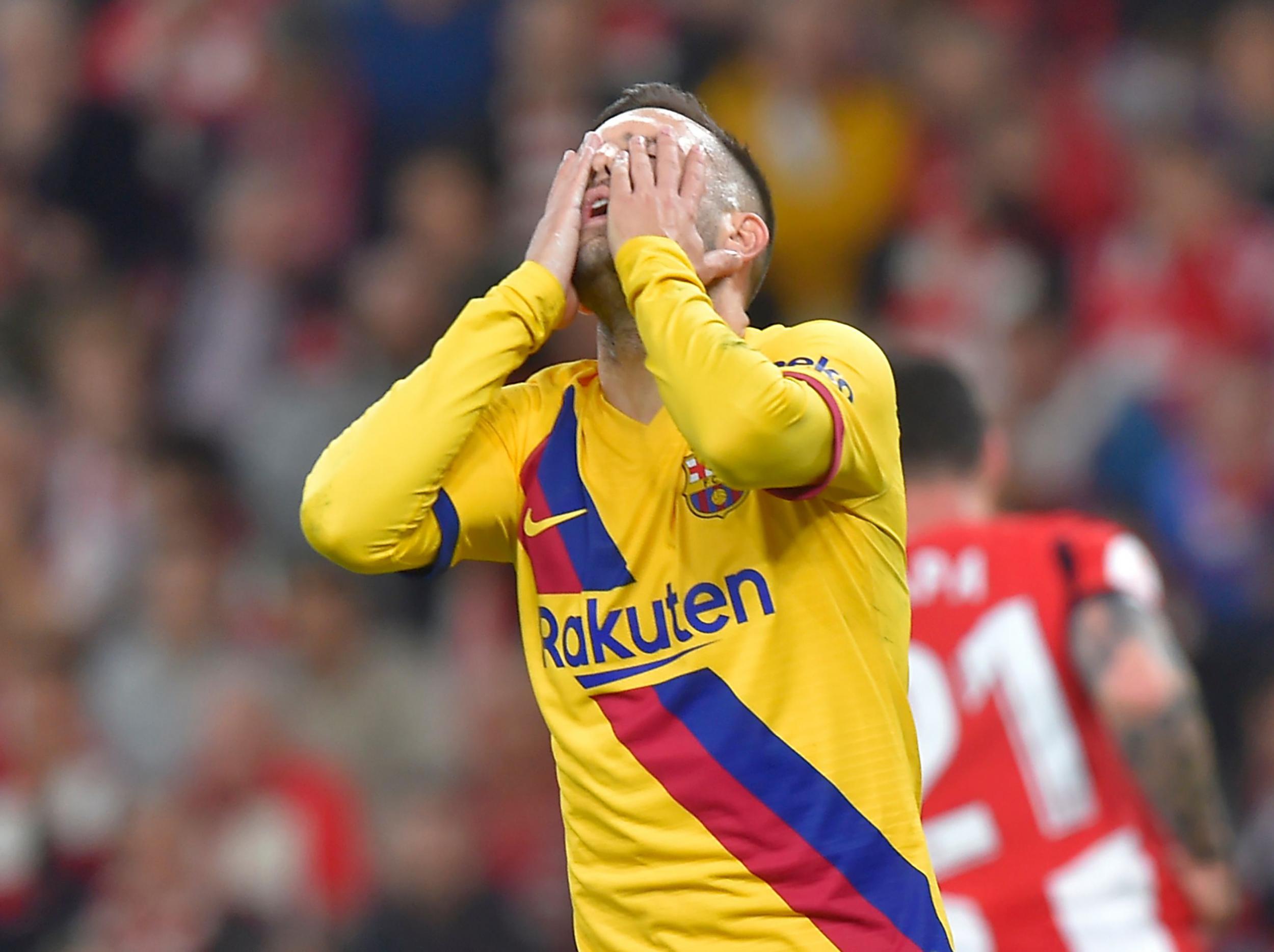 Jordi Alba has joined Lionel Messi in criticising Barcelona's director of football Eric Abidal.
The Frenchman, who used to play for Barcelona, raised eyebrows when he suggest various unnamed players were not happy under previous manager Ernesto Valverde and had not worked hard enough under the Spaniard.
Messi quickly took umbrage to the claims on social media, by telling Abidal to "name names or you're tainting everyone".
And now Alba, 30, has joined in with the criticism.
"This club gets enough sh*t thrown at it from the outside so we shouldn't be throwing sh*t at ourselves," Alba told reporters.
"Abidal was a player, he is loved by the fans and that's why he should know what it's like inside the dressing room and how players feel."
Sergio Busquets was another who joined in the mounting criticism of Abidal.
After Barcelona's 1-0 loss to Athletic Club in the Copa del Rey on Thursday night, he said: "We showed that we are a team and that's what we need to keep on doing."