Barcelona are one of the best teams in the world, but their prematch attire is raising some eyebrows.
Jump to: Forest Green's bamboo revolution | Goalkeeper takes throw in with a disastrous result
The Toe Poke Daily is here every day to bring you all the weirdest stories, quirkiest viral content and top trolling that the internet has to offer, all in one place.
Once again Barcelona have proven themselves to be in their own world when it comes to prematch fashion.
The Catalan clubs are famous around the world for having players like Lionel Messi and Luis Suarez but they're also starting to land a reputation for some peculiar wardrobe choices, most recently via fashion label Thom Browne.
Ahead of their match with Atletico Madrid this weekend, Barcelona wore what can only be described as 'striped lederhosen loungewear.' Still, it was enough to see them pick up a vital win, so maybe it's not all bad.
🧐🤔
On a scale of 1-100, rate Barcelona's Fashion sense/style.#AtletiBarça pic.twitter.com/7NoN10TyKQ

— Goal Count (@Goal_Count) December 1, 2019
Hey it's that @ThomBrowneNY model again… pic.twitter.com/M3UZQwLCZp

— FC Barcelona (@FCBarcelona) December 1, 2019
No wait, it is all bad. There's the "combat" look they had…
And everyone knows that you don't wear denim with denim …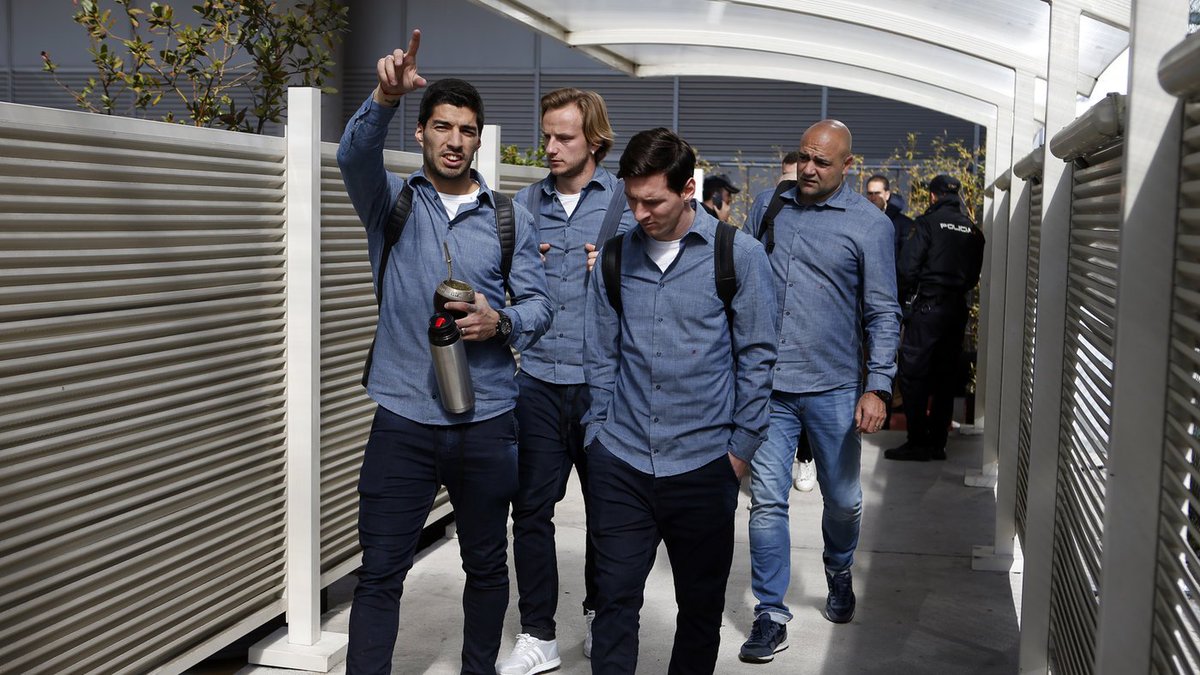 We'll just leave Dani Alves' time at the club out of this one completely, otherwise we'd need a whole new section.
Dani Alves' style never stops surprising me pic.twitter.com/l5dN1IahC1

— Daniel (@jackweelchair) May 6, 2015
Barcelona aren't the only ones who can sport an odd prematch fashion item of course … here's a small collection of our favourites.
Maddison's backpack
James Maddison with a game changer there…#LEITOT #bbcfootball pic.twitter.com/zUOuolINjc

— Match of the Day (@BBCMOTD) September 21, 2019
James Maddison has been impressing on the field with Leicester, enough to see him linked with a move to Manchester United, but now he's trying to impress off the pitch too.
Rocking up a game against Tottenham, Maddison sported a lovely shiny backpack. He'll fit right in at Old Trafford with style icons like Paul Pogba and Jesse Lingard then.
There's only one Memphis Depay
When he was at Manchester United, Memphis Depay's outfits often took more attention that his performances on the pitch. And that was an issue.
This entire outfit can be purchased by mail order from the back of Take A Break magazine. https://t.co/RCvzMYs5W7

— Who Ate All The Pies (@waatpies) August 19, 2019
Sergio Ramos feeling blue
Real Madrid defender Sergio Ramos is used to turning the air blue as he protests refereeing decisions but he opted for this blue outfit in 2018 when on the sidelines.
Ramos injured today, been taking fashion tips from Bellerin it seems… pic.twitter.com/cpZi11dS3V

— Dermot Corrigan (@dermotmcorrigan) January 13, 2018
The master: Hector Bellerin
But as the Ramos tweet suggests, there's only one place to get your prematch fashion fix and that's Arsenal right-back Hector Bellerin.
Just take your pick really …
Hector Bellerin taking fashion advie from George Costanza pic.twitter.com/ROcwleSD13

— Jenny Brown (@cfc_jb) January 1, 2019
Hector Bellerin's fashion style leaves Arsenal fans divided https://t.co/N4FyZkO5iy pic.twitter.com/qclSH8juwX

— Mirror Football (@MirrorFootball) December 22, 2018
I love that Hector Bellerin isn't your average footballer and has his own style, but I'm not sure about the grammar school upper sixth prefect look. pic.twitter.com/KxEg5DkDYU

— Nooruddean (@BeardedGenius) October 10, 2019
Bamboo is the way forward
Continuing the theme somewhat, English League Two side Forest Green Rovers are trying something new.
With a name like that, you would expect Forest Green to be eco-friendly and they are. Named the greenest football club in the world in 2018, they announced this summer that the players would be wearing bamboo shirts in a bid to enhance sustainability and reduce plastic waste.
And now bamboo shinpads are being added to the ensemble.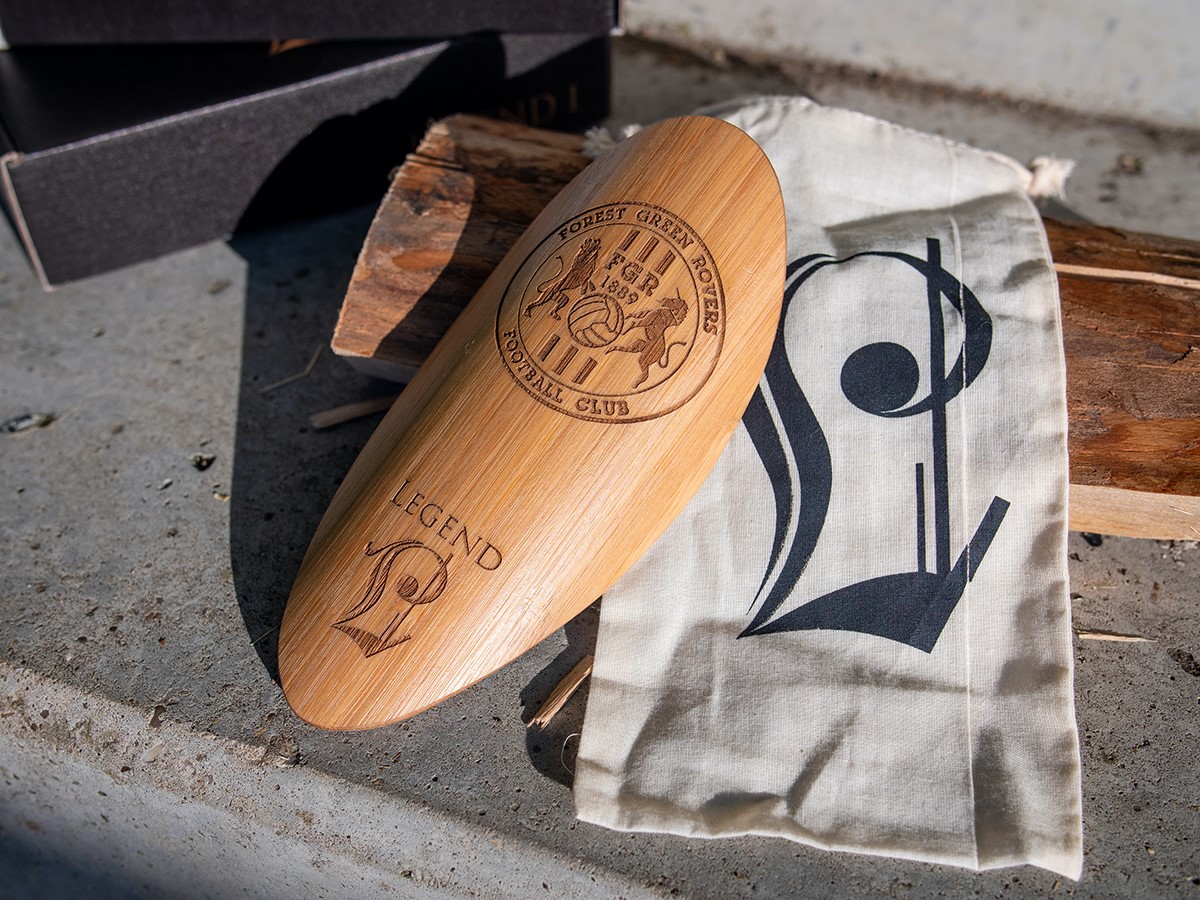 Forest Green's ground (called "The New Lawn") is already powered by renewable energy and serves vegan food to players, staff and fans. Another innovation comes from the solar-powered robotic lawnmower which cuts th grass using GPS.
Barcelona, your move.
This is why goalkeepers don't take throw-ins
Ulsan Hyundai FC had a chance to win the South Korean pro football championship this weekend, but then this happened.
Never let Ulsan Hyundai goalkeeper Kim Seunggyu take a throw in ever, ever again. pic.twitter.com/W1iorOrlqP

— Dale Johnson (@DaleJohnsonESPN) December 1, 2019
Ulsan needed a draw to claim their first title since 2005 but, trailing 2-1, goalkeeper Kim Seung-Gyu took a throw-in himself and ended up giving it straight to an opponent, who duly scored.
The game ended 4-1 and coach Kim Do-Hoon said afterwards: "I can live with that play, and in football, mistakes happen all the time."
All will be forgotten if Ulsan do claim the title, but Kim may be singing a different tune if they don't.