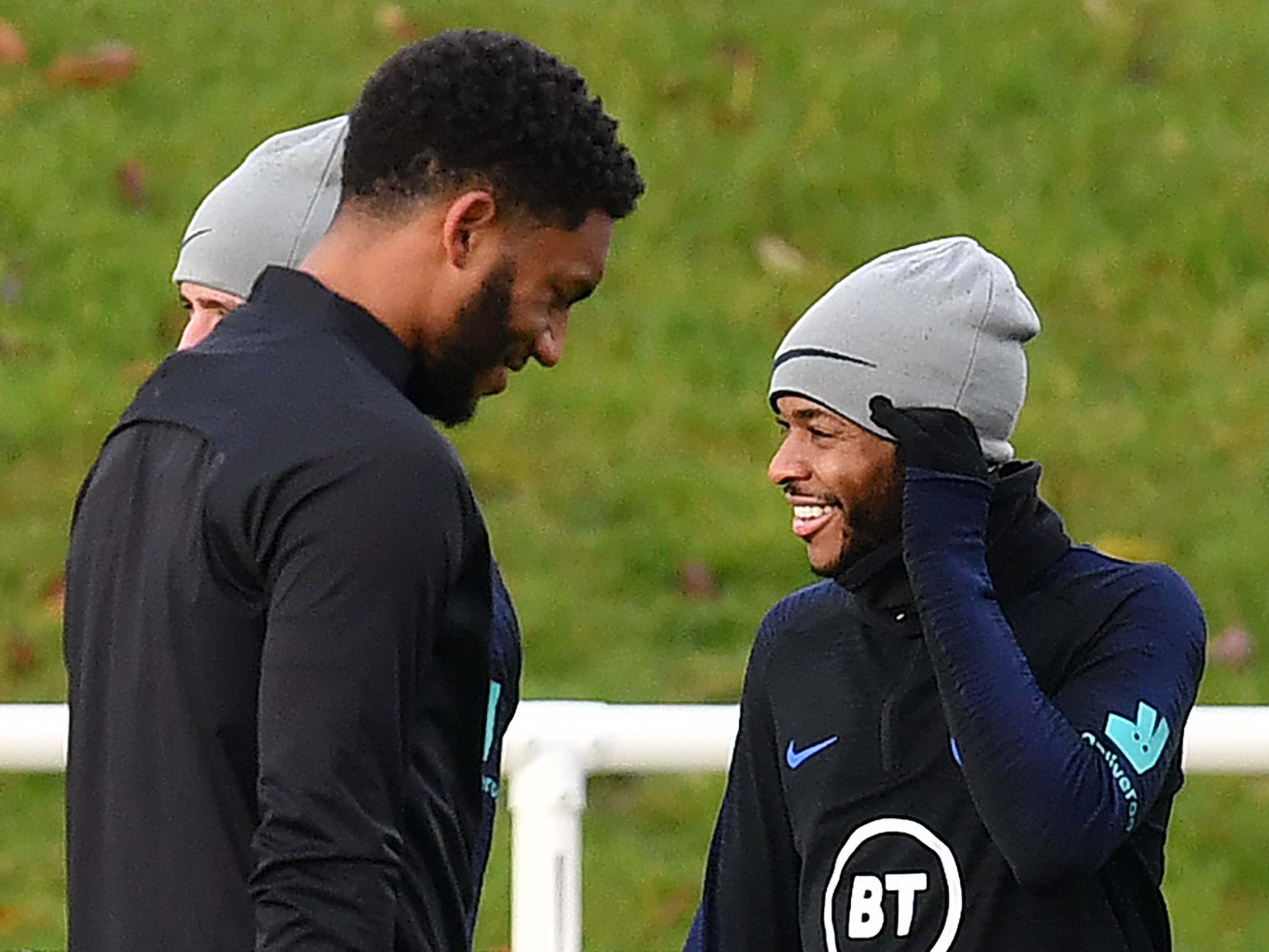 Callum Hudson-Odoi described Raheem Sterling as his "idol" as he jumped to the defence of his England teammate following an altercation with Joe Gomez on Monday.
Sterling shouted at Gomez and reportedly grabbed him by the neck, while the Liverpool defender was seen with a scratch below his right eye during training at St George's Park 24 hours after the incident.
England manager Gareth Southgate disciplined Sterling by dropping him from the squad for Thursday's Euro 2020 qualifier against Montenegro at Wembley, although Sterling was allowed to stay with the group and will be reintegrated for Sunday's trip to Kosovo.
But despite some reports of a split among England players over the situation, Chelsea winger Hudson-Odoi insisted the group is united behind Sterling.
"Raheem's a very nice guy, he's very encouraging, very positive about everything he does," said Hudson-Odoi, speaking to the media at St George's Park on Tuesday. "When I first came in, I didn't expect him to be so nice. Of course he is a nice person but when you see somebody always welcoming you, just talking to you, giving you advice on how he plays and just being around you a lot it makes you feel so welcome in the team.
"Someone like Raheem is like an idol to me. The position he plays, and what he's doing for club and country, is an amazing thing, which I will try to replicate myself. It is an amazing feeling to have someone like him doing what he's doing and being around you every time. I want to keep learning off what he does."
The incident was surprising at a time when Sterling is considered one of the more mature heads among the England squad and has been installed as one member of Southgate's leadership group, and Hudson-Odoi praised Sterling's inspirational stand on wider issues like racism in football.
"He's a big leader in the team because he's a very top player, he's in club and country playing every game, working really hard, scoring a lot of goals, so someone like that have a say on racism it is a big feeling for all of us. He is sticking up for everyone who is involved in the game. It is a great feeling to know he's going to do that."
The irony is that Hudson-Odoi could be a beneficiary of Sterling's enforced absence on Thursday night, bumping him up the pecking order of players likely to play as wide forwards either side of Harry Kane.
"What's happened, happened," the 21-year-old said. "It is a situation where we have dealt with it as a team. We have moved on it. We have had a little talk with each other, and made sure everything is OK. We just want to move on as a team and focus on the game on Thursday."