Numbers can be identified as a constant presence in the world of gambling. However, it is not only to calculate the odds of a sports event or the chances of a roulette game that they are useful. One year after the other,relevant information on revenue, evolution, and expenses is published.
We believe that everyone, from casinos to players, should get hold of that precious knowledge. That way,it is possible to identify if people are gambling responsibly and whether the industry is improving or not. As always, our team of specialists endeavors their best efforts to make sure everything is detailed in a simple manner.
Gambling Statistics for 2020 – Quick Overview
Another interesting fact is that gamblers who can already be considered as problematic gamble around £98 a day.
💵 Gambling Losses
Gambling can be a great source of fun, as long as it is taken in a responsible manner. Checking the total gambling losses not only per region but also per adult is a great indicator of responsibility. Lack of control or simply a dedication to a source of entertainment are divided by a fine line, which is why we have gambling commissions and regulators all over the world.
Why do Australian adults spend far more on gambling?
It may not be 100% accurate, saying that gambling is part of the Australian culture, but it is definitely embraced by most Aussies. Brands and casinos advertise everywhere, so it is quite impossible to keep yourself entirely away from gambling. In statistic terms, most of the expenditures are on the famous pokies, or slot machines. In fact, 20% of all registered slot machines are found in Australia.
Sports betting is also increasing there, but it is definitely the huge availability and the high additivity of pokies that explain an average of $958 loss per Australian adult gambler.
As for the other countries, the high losses per adult in gambling are resulting in some contrary efforts. In Singapore, the government is taxing and adding fees even to entering a casino, in order to diminish that number. To this point, it seems not to have the effect they were expecting.
💵 Gambling losses per country
The countries that lead the loss per adult statistics are not necessarily those with the highest gambling losses. After all,there might be many more people gambling less, but still summing up to higher losses.
Gambling Industry Trends: Predicting the Future of World Gambling
In terms of growth, it is expected that the Asia-Pacific and Africa regions will be responsible for pushing forward gambling growth. Forecasts estimate annual growth with rates of around 8%.
As for the gambling categories, sports betting continues to grow at an annual rate of 7%. Online gambling, on the other hand, is not the favorite in terms of percentage growth. It seems that VR betting should take that position from now to 2022, at an average rate of 21.5% every year.
As a matter of fact, virtual (VR) and augmented reality (AR) technologies have everything to change the way we see casinos. The best part is that the whole new experience can be applied to both land-based and online casinos, with their own specific setups.
Until it becomes really popular, we still continue to be able to bet on live events online and check new slots/pokies release on a weekly basis.
💵 Global Gambling Revenues 2020
When the 2020 global gambling results finally come, it is expected that we will see a large drop in terms of revenue. At the same time, the online gambling market is expected to have grown about 13.2% by the time 2020 is past gone. An estimated total of US$ 66.7 billion as revenue can be attributed to the pandemic, which made gamblers stay at home for a long period.
That market comprises all the gambling activities performed in a remote manner, through desktops and mobile devices. It embraces:
In another optimistic but still reasonable forecast, that same market is expected to reach US$92.9 billion in 2023, still growing at rates above 10% every year. Therefore, from 2020 on, online gambling will acquire an increasing relevance in the global gambling market.
💵 Coronavirus Impact
Current forecasts estimate that gambling revenues should expect something of the order of US$80 billion less in 2020 than in 2019. That impact results from the consequences of the Covid-19 pandemic, including shutdowns. Most of those losses would come from the Asian market, around US$29 billion (36%), as it is also the largest gambling market.
💵 Impact on GGR by Regions and Games
The gaming world goes from simple casual apps to actual gambling titles, such as the popular online slots. Between December 2019 and March 2020, the gambling games were almost as popular (36%) than the shooter games (40%), which are increasingly popular. That is causally related to the fact that people were trying to find entertainment options when at home.
Shutdown and quarantine measures were responsible for affecting gambling activities that represent 60% of the total gambling revenue. It began in January, applied to Chinese lotteries, but it was only by March that casinos across Europe and North America were affected.
Fortunately, restrictions are changing, and we barely hear about shutdowns now.
Europe and North America will account for losses of similar magnitude, around US$20 billion. In total, the 2020 estimate is of US$380.4 billion as the total revenue. As previously stated in this article, we should expect to see a recovery by 2021/2022.
💵 Losses by Regions
Each region was affected in a certain manner, depending on the gambling public and the main activities responsible for most of the revenue. Therefore, we listed the main impacts at the beginning and during the worst period – in terms of restrictions – of the pandemic:
🃏 Social Gambling
After all that information on growth, forecasts, and demographic data on gambling, there is another movement we should pay attention to. It is called social gambling, and it is increasingly popular, especially in pandemic times.
In summary, it joins people from all around the world to bet together. Most of the time, they play with free and costless chips, involving no money transfer. However, there can be prizes, tournament awards, and the purchase of some features the players consider necessary.
The most popular social casino franchises are:
In all three main English-speaking countries (the US, the UK, and Australia), 53% of the social casino users prefer slots (pokies). As already stated in this article, there are some differences connected to bingo and card games between those countries.
While it is an option never to invest money in such games, 45% of the respondent players indicated to a study they have already spent money on them. Interestingly, high rollers on those ground are those who spend around $25 per month, which is comparable to any casual game with in-app purchases.
Some of them even carry out such transactions with cryptocurrency, although they still represent a minor percentage of the total. Social gambling is a great alternative to simply playing the demo version of casino games for free – and is becoming more popular.
📱 Mobile Gambling
Mobile gambling is possible through the simple access of websites through a browser or via apps located in official stores or with a downloadable APK. For instance, in the United States, gambling & lottery apps represented 9.3% of all searches in app categories – and that includes social applications – in 2019.
As individual access and use of data for apps and mobile gambling, in general, are difficult to gather from operators, it is not so easy to analyze. However,we know it is directly related to online gambling and that most people gambling on online casinos and sportsbooks will use their mobile phones.
As of 2015, 40% of mobile users were using mobile applications to place bets. In total, that would represent a total of 20% of all bets. One year before that (2014), the revenue estimation of bets from mobile devices was of US$11.4 billion (worldwide). Future forecasts indicate a total of US$53.73 billion revenue by 2025, coming from the mobile gambling market alone.
Nowadays, the European market is responsible for a share of 57% in the mobile gambling market. The Asia-Pacific region, however, is the fastest-growing region. In the future, the number of apps may increase, and perhaps mobile gambling will be used together with VR technology.
We selected four top gambling centers – or centres, depending on your choice – and their most relevant stats. We couldget to know the following countries and their respective information on gamblers, licensed operators, and revenuethrough the most recent data: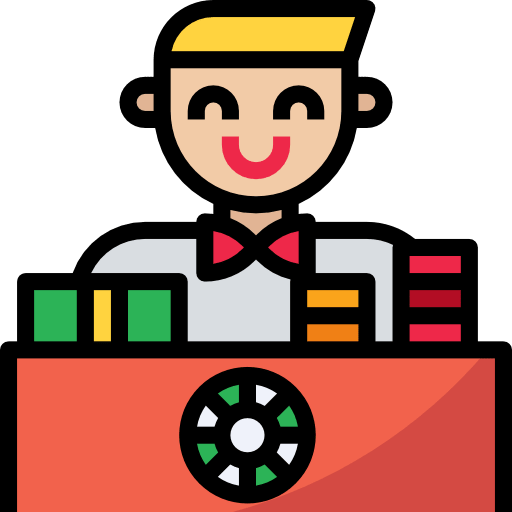 Gambling in the UK is regulated by the UK Gambling Commission, responsible for such activity since 2005. The whole industry moved £14.3 billion in a year (Oct 2018 to Sep 2019), which is not much different from the previous period. It is divided in the following manner:
Gambling in the UK is regulated by the UK Gambling Commission, responsible for such activity since 2005. The whole industry moved £14.3 billion in a year (Oct 2018 to Sep 2019), which is not much different from the previous period. It is divided in the following manner: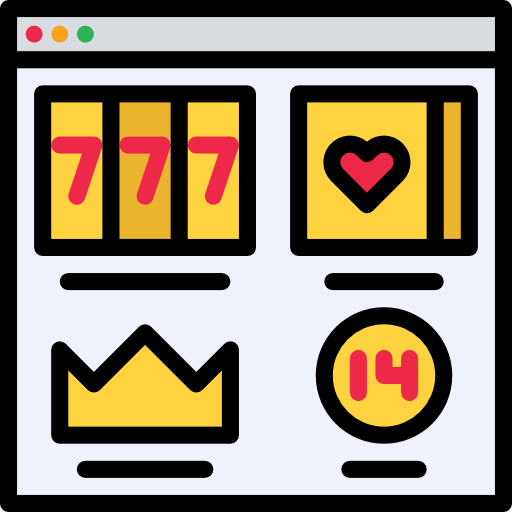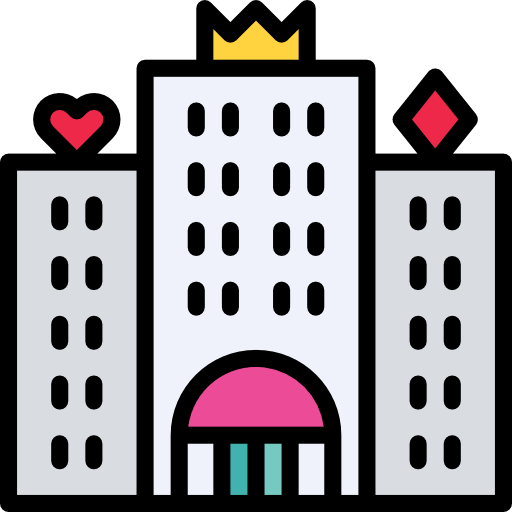 It is also noteworthy that licensed activities decreased to 3,641, a minor setback of 0.4%, given to 2,652 operators (-1.3%). The number of licenses decreased mostly because of the increase in online betting and casino offers.
Also, since April 2019, the maximum stake for B2 machines was severely reduced (£100 to £2), which should explain some of the negative impacts.
Demographically, the online gamblers of the UK are divided into the following manner:
Age Group of UK Online Gamblers
Participation in 2020
Age Group of UK Online Gamblers
Back in 2016
Australia is probably the country within this whole article where the entire territory better accepts gambling. Statistically speaking,around 80% of the Aussies enjoy gambling now and then, resulting in around 10% of the state's revenues. We can inform they are divided the following way: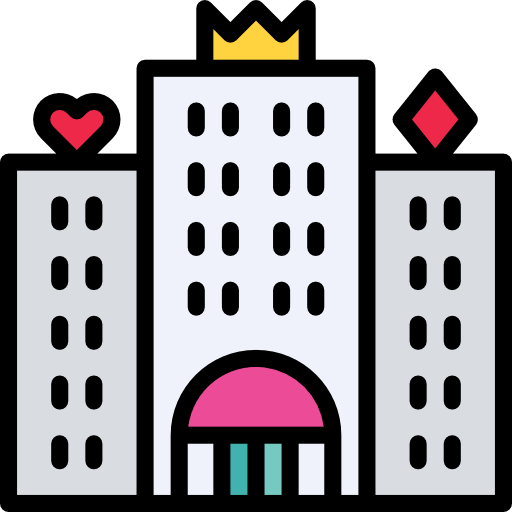 The latest demographical information on Aussie gamblers and players gives us a great picture of what that public looks like:
The stats confirm that the majority of Australian gamblers are 30-49 years old and that there is little difference when it comes to gender. However, while the distribution in terms of age did not seem to change much over the years, that cannot be said regarding gender.
Back in 2011, women represented only 7.2% of all gamblers. Now, they correspond to an incredible 45.8%, getting closer to their proportion to men in terms of population (51% and 49%, respectively).
Age Groups of Regular Gamblers 2005 (%)
Gender of Regular Gamblers
Canada's provinces have their own legislation and regulation on casinos, while online gambling is much easier to access for Canadians. The most successful gambling activity in some provinces, however, is definitely the lottery:
Lottery Sales (in CAD$)
New Brunswick500040003000200010000
Together with the lotteries, we collected some data related to the percentage of casino visitors who are fond of slot machines. According to over 1,000 respondents in the year of 2015, their preference for slots was:
How Often Do Canadians Play Slots When Visiting a Casino?
If we compare those results from 2015 to the Ipsos Reid Lottery & Gaming study (2013), there is a considerable difference. Back then and according to their respondents, 49% would always play slot machines.
Finally, the best way to identify how Canadians gamble is to create a scenario considering both age distribution and their preferable gambling choice. Keep in mind that, although lotteries are extremely popular, it is within casinos that most revenue is found since 2017:
Gambling Preference by Age Group Canada (%)
Lotteries, tickets, scratchcards
18-3435-4445-5455-6465+806040200
There is no living soul that can think of a casino and not relate it to Las Vegas. Just as it happens in other countries, its states are free to legislate and regulate most of what is linked to gambling. That results in different scenarios within the same country.
Recently, in 2018, the ban on sports betting was lifted, and that led to an expected increase in the participation of that type of gambling in the US. A survey in March 2020 discovered that 13% of over 2,100 U.S. respondents were betting on sports.
Even so, the lotteries are responsible for the majority of the revenue connected to gambling in the U.S. It represents almost the double collected by casinos as of the date. We created an original graph comparing both the most profitable gambling options in the US:
Casino x Lottery Revenue (US$ billion)
MissouriSouth CarolinaNorth CarolinaNew JerseyMarylandGeorgiaMassachusettsFloridaNew York15129630
While Nevada's huge contribution to the casino revenue comes from Las Vegas, some states do not contribute at all. Perhaps, if every single state in the United States allowed casinos, that difference between lotteries and casinos would change.
The latest data on the age group of casino visitors in the US is a bit old (2010), but will be informed as a way to compare to the other countries:
Age Group of Casino Visitors in the US
🎰 Most Popular Online Gambling Games
🎰 Interesting Facts about Gambling