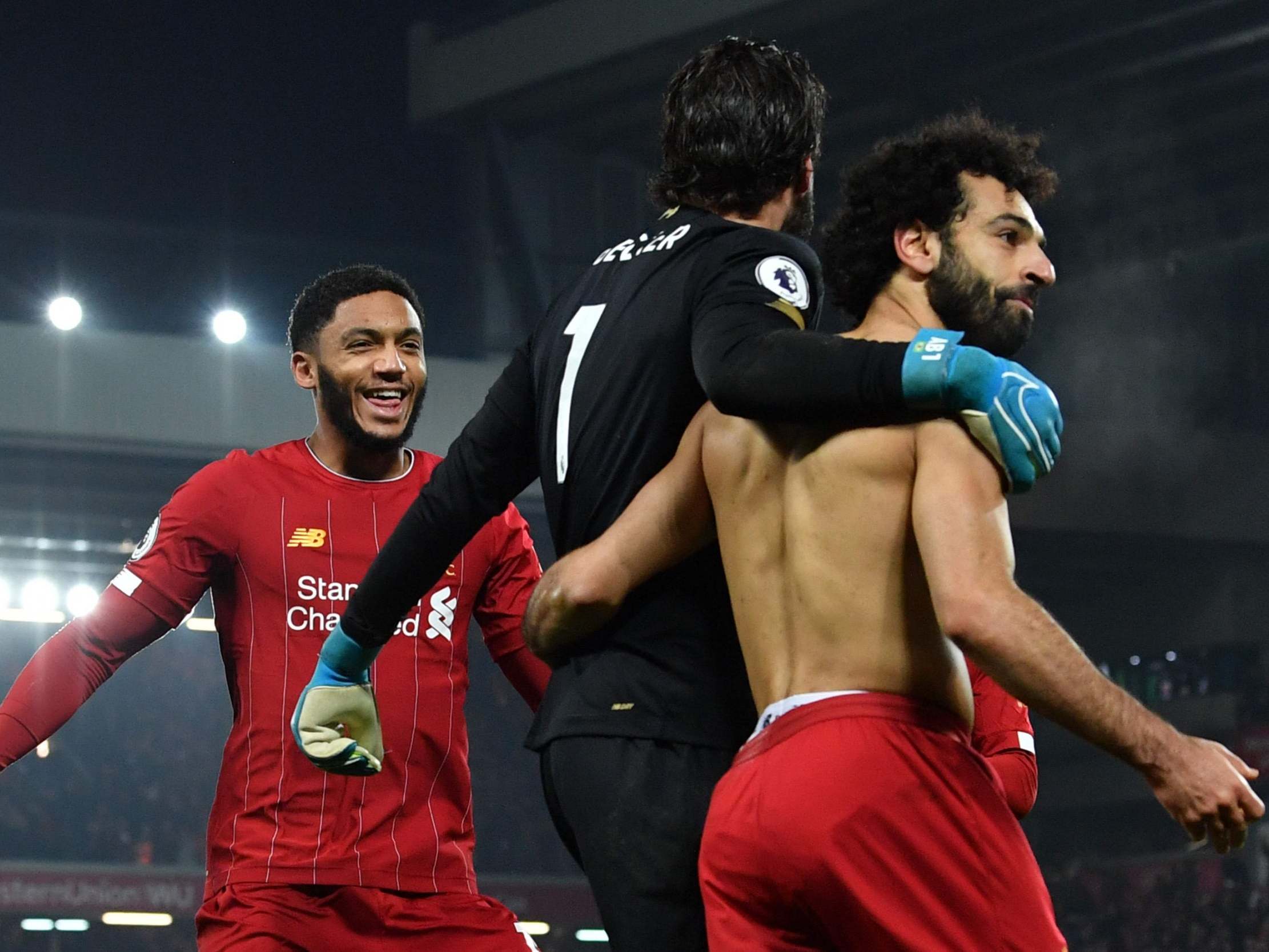 Liverpoolbeat Manchester Unitedto move 16 points clear at the top of the Premier League, but the players insist their focus remains the same.
A 2-0 win at Anfield led to the home fans singing their belief that the title is finally heading to Merseyside, 30 years after the Reds last won the old First Division.
While the results and form of the top teams this season would certainly suggest that looks to be the case, the players aren't getting carried away.
Captain Jordan Henderson spoke to Sky Sports after full-time and immediately reiterated that the same process applies: it's one game at a time.
"We're not really thinking about the end [of the season] again, why should we change now and think about the end of the season?
"There's still a lot of games left, we've taken it each game at a time for a long time now and it's put us in good stead so there's no need to change.
"The crowd were unbelievable again today, but for us as players it's the next game, the next challenge."
Henderson was further quizzed on whether the expectation levels had increased, but pointed out that at a size of Liverpool's club, that came as standard.
With a Champions League, European Super Cup and Club World Cup all secured in the past seven months, it's more a realisation that the team are capable of winning major honours on a regular basis rather than pressure on the players to finish the job.
"At Liverpool Football Club there's always expectation, ever since I came. That'll never change," Henderson continued.
"[What we're doing now] it is special. We're enjoying our football. You have to stay hungry and keep wanting more.
"This group of players wants to do that and the manager's on us all the time to improve and we know we can. It's about every day, keep going until the end of the season."
Mohamed Salah, who scored the killer second goal deep into stoppage time after missing a good chance early in the second half, reiterated Henderson's stance.
"I came back mentally [from the miss], keep calm, still 45 minutes [to go]. As i said, even if I didn't score it doesn't matter; as long as the team keeps winning I'm fine with that.
"We won all the games [recently], we enjoy the moment so hopefully we finish [the season] like that.
"We just need to keep focusing on each game. We just take it game by game, that's the only way we can win the Premier League. We need to keep calm and focus on each game."
Liverpool need 30 further points to guarantee the title, with their next opportunity to take a step toward that success coming on Thursday night against Wolves.