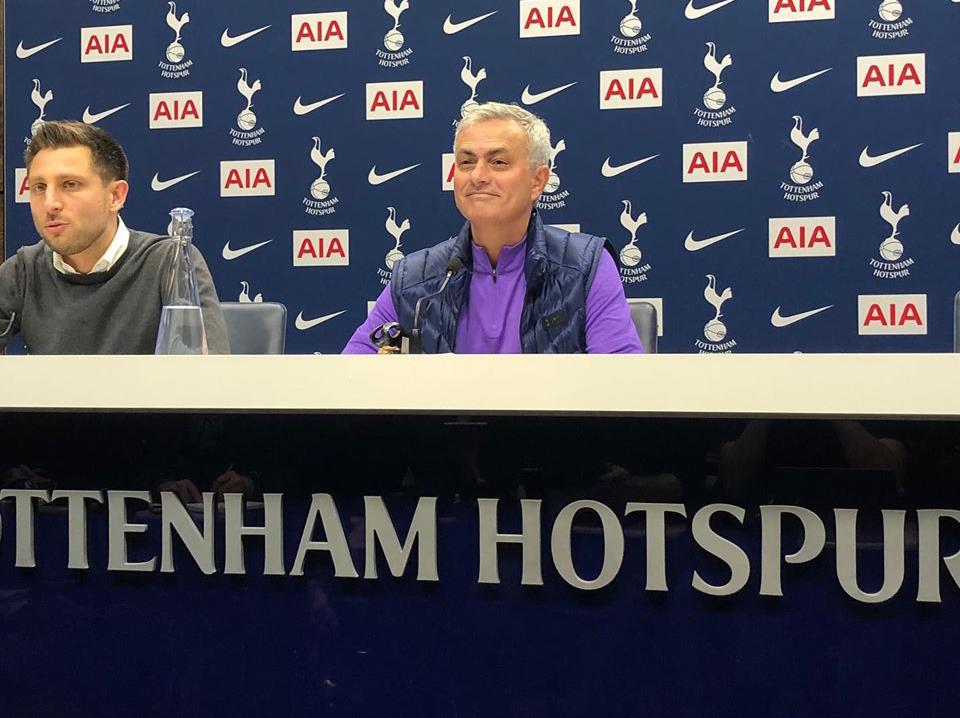 A "humble"Jose Mourinhoinsisted he "won't make the same mistakes" at Tottenham Hotspurin his first press conference as manager.
​Mourinho was speaking to the media for the first time since signing a three-and-a-half-year contract with the club yesterday morning – less than 12 hours after Mauricio Pochettino's dismissal was confirmed.
Asked if he was a better manager than when he was sacked by Manchester United 11 months ago, Mourinho said: "I think so. You are what you are but I had time to think about many things.
"I realised that during my career, I made mistakes and I'm not going to make the same mistakes. I'm going to make new mistakes.
"I am humble. I am humble enough to try to analyse my career. Not just the last year but the problems and the solutions. The principle of my analysis was not to blame anyone else.
"I'm nobody to advise people but to have a break was very positive for me. Having the first summer where I didn't work was not good for me. I was a bit lost. But it was good for me. I even learned how to be a pundit."
Mourinho also made sure to thank Pochettino for all of his work at Spurs, insisting the "door will always be open to him" and that "he will find happiness again".
"He can come when he wants," Mourinho said. "When he miss the players, when he miss the people he works with. The door is always open for him.
"He will find happiness again. He will find a great club again. He will have a great future."
Mourinho has already compiled his backroom staff, poaching Joao Sacramento from Lille to be his assistant manager. Carlos Lalin – fitness coach, Nuno Santos – goalkeeping coach, Ricardo Formosinho – scout and analyst, and Giovanni Cerra – analyst – complete the Portuguese's hastily assembled set-up. However, Mourinho admitted he anticipated having to take charge of a club with just a few days to prepare for his first game.
"I had a feeling I was going to get a club mid-season," he said. "I knew I would be in a situation where I would get only one or two days before my first game.
"I cannot come here and think it is about myself. It is about the players and going from a base of stability."