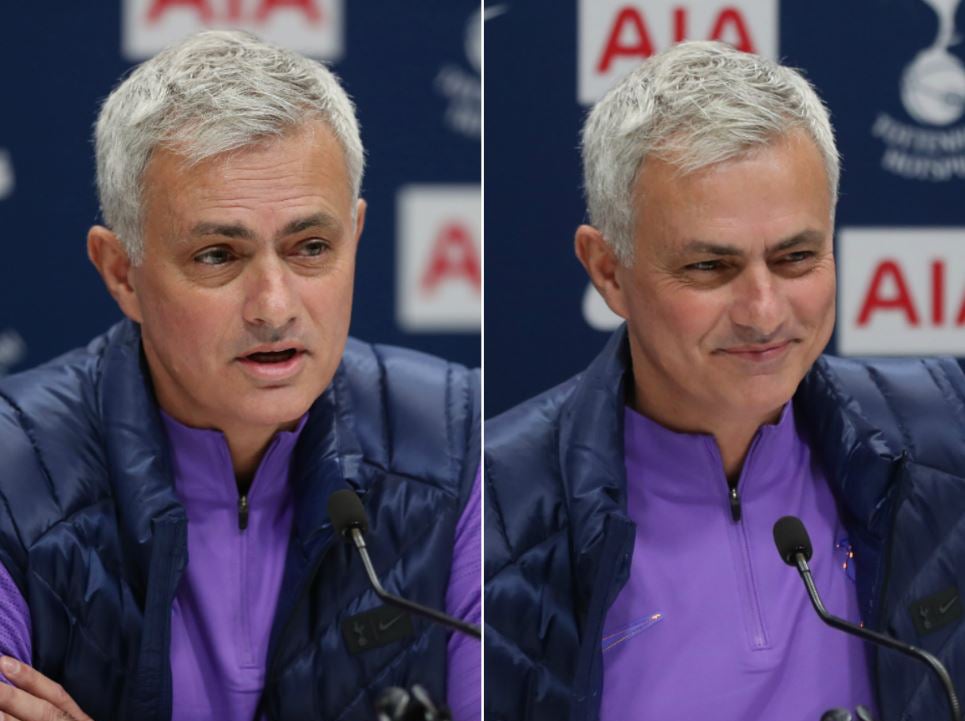 What Jose Mourinho said: Hello. I have been smiling for two days. But I do it with some sadness and I have to speak about Mauricio. I have to congratulate him for the work he has done. This club will always be his home. This training ground will always be his training ground. The door will always be open for him. He can come when he wants. When he misses the players, when he misses the people he worked with. The door is always open for him.
What he really meant: His pass card has already been revoked and his mugshot circulated around the security staff.
What he said: I know you would like to keep me at Sky! But this is my life.
What he meant:Sky can't pay me as much as Daniel Levy.
What he said:I had a feeling that I was going to get a club mid-season. I knew that I would be in a situation where I would only get one or two days before my first game. I cannot come here and think it is about myself. It is about the players and getting a base of stability.
What he meant:I only got here on Tuesday. So if West Ham win on Saturday – it's definitely not my fault.
What he said:I'm not going to make the same mistakes as before. I'm going to make new mistakes. I am humble. I am humble enough to try to analyse my career. Not just the last year, but the problems and the solutions. The principle of my analysis was never to blame anyone else.
What he meant:This time round I'll make sure to scapegoat the performance analyst rather than the club doctor.
What he said:I was always humble. The problem was that you didn't understand that. I was always humble but it was in my way.
What he meant:I'm humble. I'm The Humble One. I'm the most humble man who ever lived. I'm more humble than Nelson Mandela, Mother Theresa and Jesus of Nazareth. Added together. Multiplied by ten.
What he said:Am I still Mr Chelsea? I think I am Mr Porto and Mr Real Madrid – and all my other clubs as well. I am whatever club I am at. I wear the pyjamas of the club and sleep in them. I am a club man – but I am a many club man.
What he meant:I will manage whichever club pays me the most. And club pyjamas are at least more comfortable than the dressing gowns at The Lowry.
What he said:The best gift is the players who are already at the club. I do not need new players. I just need to get to know these ones better. I know them well – but you never know them well enough until you meet them. I told the players I came here because of them. I tried to buy some for different clubs and some I didn't even try, because you know how difficult it was.
What he meant:Sign me Nemanja Matić. And Zlatan Ibrahimović. Or else.
What he said:I want to play in a very similar way to before, under Mauricio. Of course I will try to add details – and sometimes details can make the difference. The style of play must be adaptive to the club culture and also the players here.
What he meant:I will play in a similar way to Mauricio – just with all the attacking players replaced by defensive midfielders. And, fortunately, Victor Wanyama and Eric Dier are still on the books.
What he said:We cannot win the Premier League this season. Next season, I'm not saying that we will win it, but we can win it.
What he meant:We won't win it next season, either.