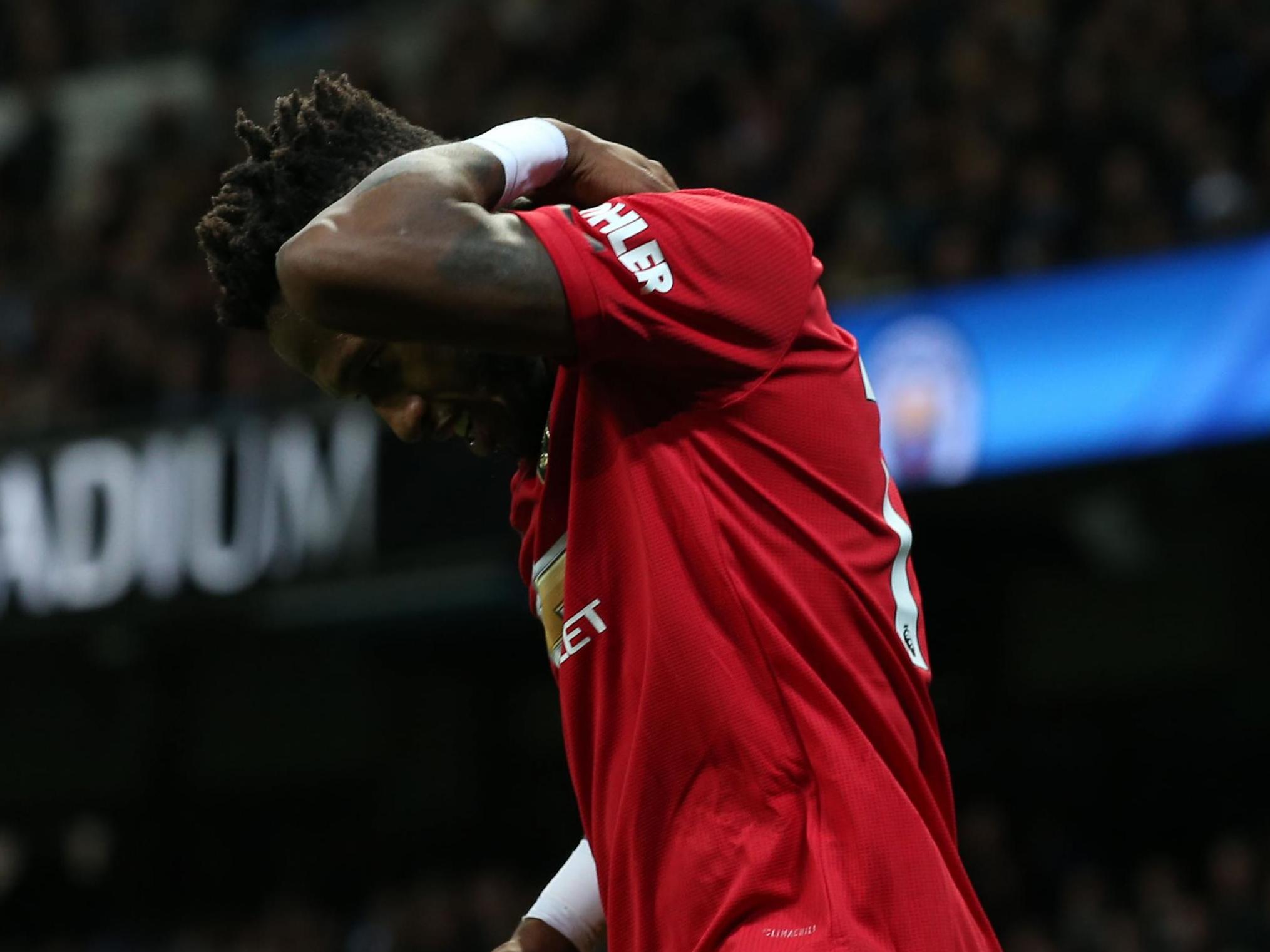 More than one Manchester United player is understood to have reported that they were subjected to abuse of a racist nature during Saturday's Manchester derby.
Video footage taken during the second half of United's 2-1 win over rivals Manchester City appeared to show a supporter making a racially abusive gesture.
Fred and Jesse Lingard were both making their way towards the section of the crowd containing the supporter in order to take a corner.
United have confirmed that more than one of their players has said they were subjected to racist abuse during the game.
The club have informed City and referee Anthony Taylor with confidence that the matter will be dealt with.
City released a strongly-worded statement shortly after full time, confirming that they were aware of a video circulating on social media.
"Officials from the club are working with Greater Manchester Police in order to help them identify any individuals concerned and assist with their enquiries," the club said.
"The club are also working with GMP regarding an instance of objects being thrown onto the field of play.
"The club operates a zero tolerance policy regarding discrimination of any kind, and anyone found guilty of racial abuse will be banned from the club for life."
Kick It Out, the anti-racism body, said: "We have been inundated with reports of alleged racist abuse from a number of individuals during this evening's Manchester derby.
"We will be contacting both clubs to offer our support and hope swift action is taken to identify the offenders."
A senior United official is understood to have been left surprised by the wording of Kick It Out's initial statement.