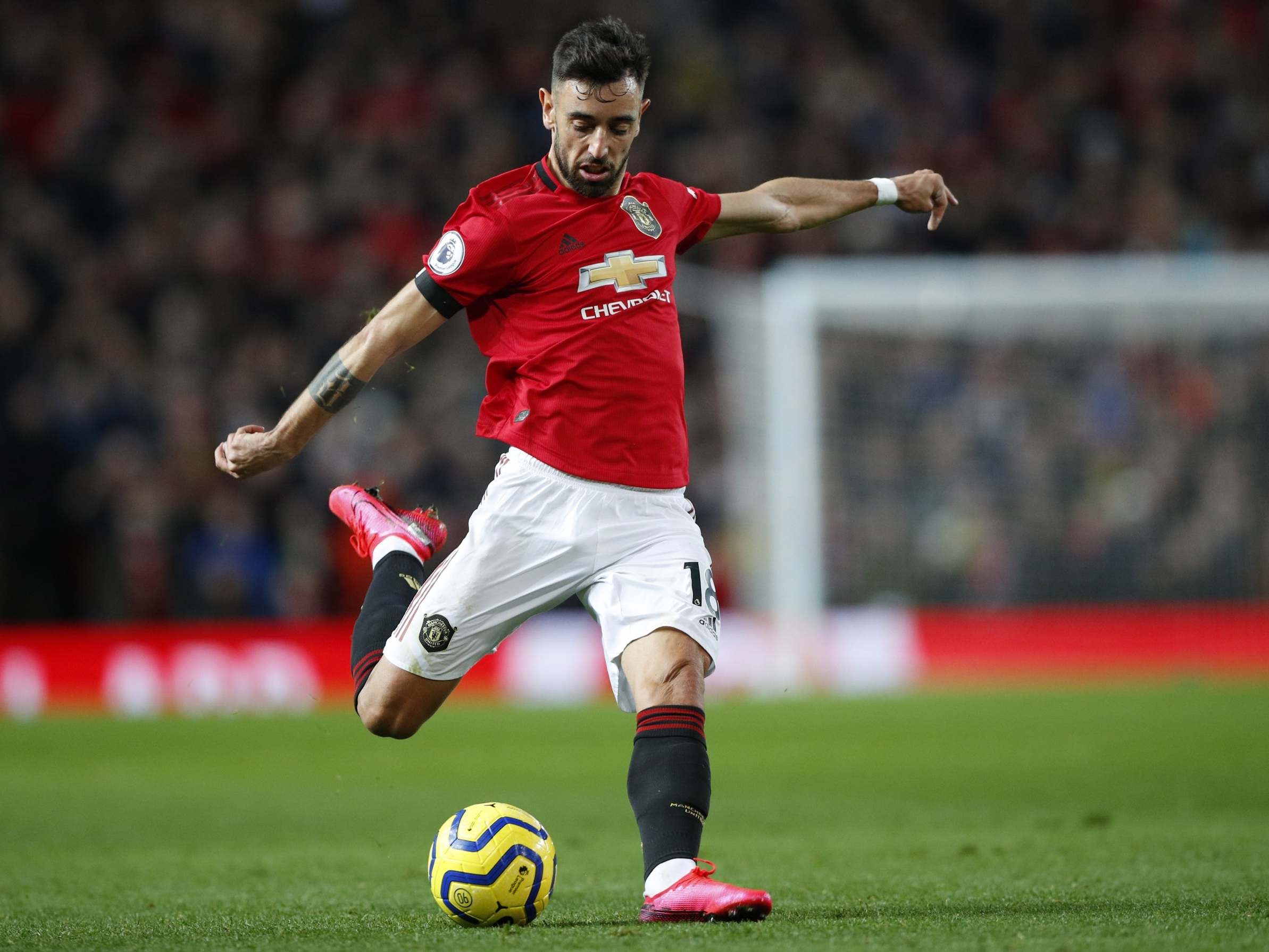 It was nearly everything that Manchester United supporters had come to expect from Bruno Fernandes. Their new signing had more shots, more shots on target, played more passes and more passes in the opposition half than any player on the Old Trafford pitch, yet he fell short of adding either the debut goal or assist that would have beaten Wolverhampton Wanderers.
At least United finally have a player who can be a game's protagonist. Fernandes' total of five shots was more than his average of 3.6-per-game at Sporting CP this season. No Premier League midfielder – not even seven-goal Kevin De Bruyne – comes close to that number. Fernandes essentially replaced Nemanja Matic in United's starting line-up. Matic averages 0.6 shots-per-game by comparison.
On another day, one of Fernandes' five attempts would have been better placed or had enough swerve or power to deceive his compatriot Rui Patricio and United could have taken all three points. That is the overwhelming positive Ole Gunnar Solskjaer can take from Saturday: that a team accused of stale, predictable play finally has the 'X factor' that he and his superiors want in United players.
But once it became clear that Fernandes' sense of adventure would not immediately translate into goals, it put the poverty of United's attack into sharp relief. No other player managed more than two attempts. Anthony Martial, the nominal centre-forward, had none. United posted their joint-lowest single game xG of the league season – 0.7 compared to Wolves' 1.0 – equivalent to the autumn's dismal defeats away to Newcastle and Bournemouth.
When asked for his assessment of the performance, Solskjaer told a familiar story. "We dominated the game again against them," he said. "Sixty-five per cent possession and we don't create too many big chances, unfortunately." He was quick to point out United's recently relentless schedule, with 10 games played since the turn of the year, but their problems breaking down stubborn opponents pre-date any gruelling run of games.
United have bossed possession – claiming 55% of the ball or more – in 33 games since Solskjaer's appointment as caretaker manager. Of those games, including domestic cup victories over lower league opposition like Tranmere and Colchester, they only won 16. They lost eight – the Burnley defeat being the most recent example – and Saturday was their ninth draw while dominating the ball. It is a long-standing problem that remains unresolved.
"We'll keep on working on it," Solskjaer promised. "We know we're a good counter-attacking team. I didn't expect a lot more than what we did today. The boys gave absolutely everything and of course when you play a team so deep, it becomes hard." Fernandes will help. "His creativity is one of his strengths. He can see passes. We need more movement, to get him used to players' qualities and us with his qualities. That's what we're practising."
And every now and again, Fernandes' penchant for shooting from range will break down an opponent's resistance. That is why United have paid a considerable amount of money for his services. He is a match-winner. He will turn a handful of those possession-heavy draws into wins, probably some of those traumatic defeats into draws, too. But he cannot simply be used to paper over the cracks in a team that does not know how to break down a low block.
Solskjaer is still rebuilding this team. "You had to tear the house down and you had to get players out that weren't here in their minds," he said. "We've got players here now who will go that extra yard, that culture I want to set, that's the Man United culture."
And with each new piece of the jigsaw, we get a fuller picture. Fernandes offers something different to any other player in the squad, bar the perma-absent Paul Pogba. But even with him in their ranks on Saturday, United's problems were the same.