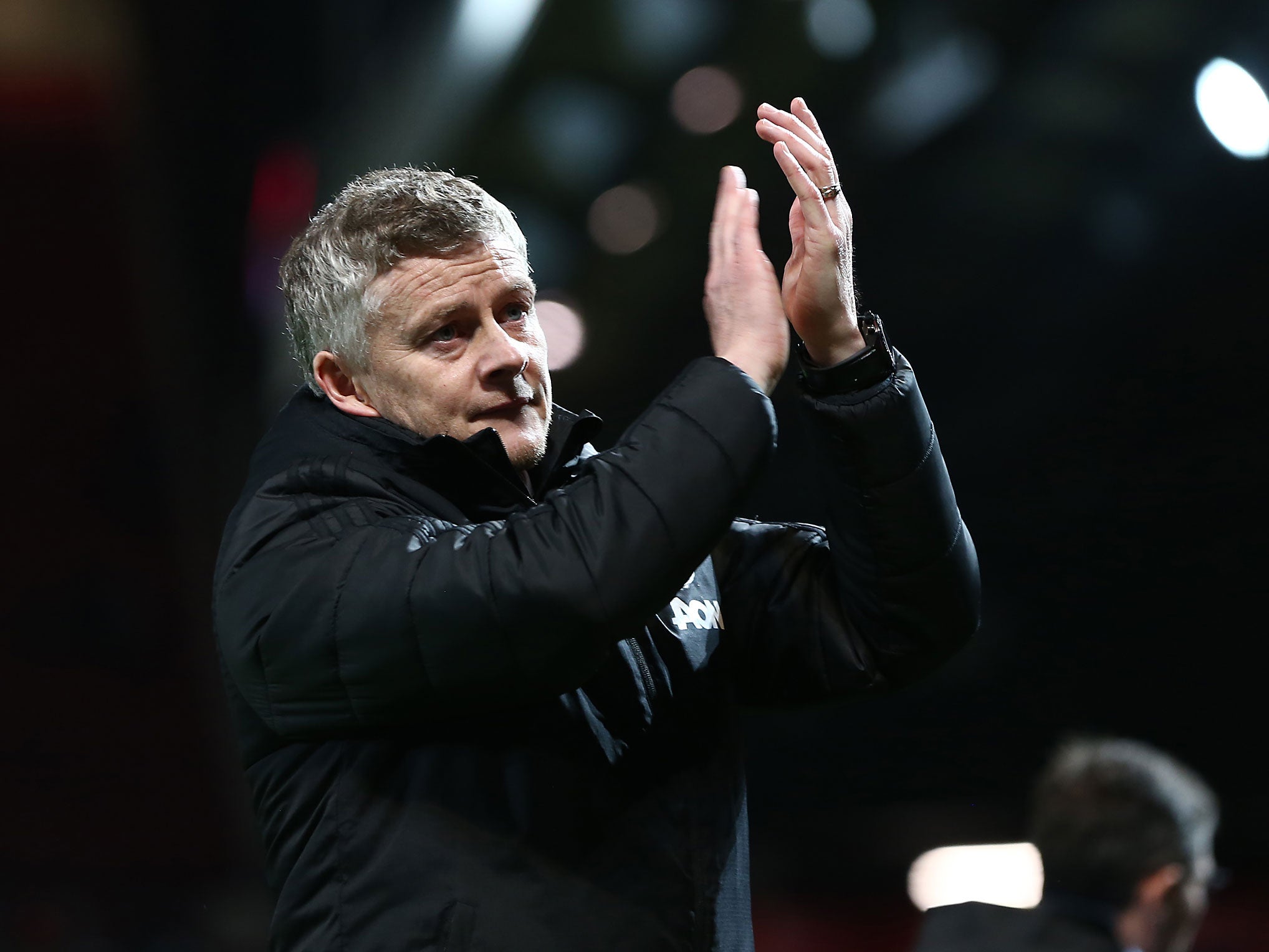 Ole Gunnar Solskjaer believes Manchester United can still "climb the mountain" despite their 3-1 first-leg defeat at Old Trafford to rivals Manchester City in the EFL Cup semi-finals.
United were outclassed by their neighbours in the first half, with Solskjaer admitting that their initial response to Bernardo Silva's opening goal was the worst his side have played this season.
But an improved second-half performance and a Marcus Rashford goal gave Solskjaer slender hope of a turnaround during the second leg at the Etihad in three weeks' time.
City will be heavy favourites to reach March's final at Wembley after a Riyad Mahrez strike and Andreas Pereira own goal followed Bernardo's opener.
But after rallying his players during the half time interval, Solskjaer believes an unlikely comeback is possible. "Of course it's a difficult task that we've got in front of us but that second half gave us something to hang on to," he insisted.
"From the first goal until half time we couldn't cope with that setback. We were running in between, the pressure didn't work. We let them play and our heads dropped. We made decisions we shouldn't do and that needed sorting at half time.
"From their goal until half time is the worst we've played but it doesn't matter now. We've got to focus on Saturday and Norwich after that second half.
"The second half was a good response. Even though it's a steep mountain to climb, we can still climb it. We've got to look forward."
Solskjaer revealed that he told his players at half time: "There are still three 45 minutes to be played. We've got to stay in the game and make sure we win the second half."
The United manager added: "I've said before it's not a quick fix, the two teams you're talking about [City and Liverpool] are the best in the world, Europe.
"This is something that we've started and I think you can see we're still a way off. We started something that needed doing."
Rashford's goal means United will force a penalty shoot-out with a 2-0 win at the Etihad. Away goals and extra time were abolished in the semi-finals of the EFL Cup last year.