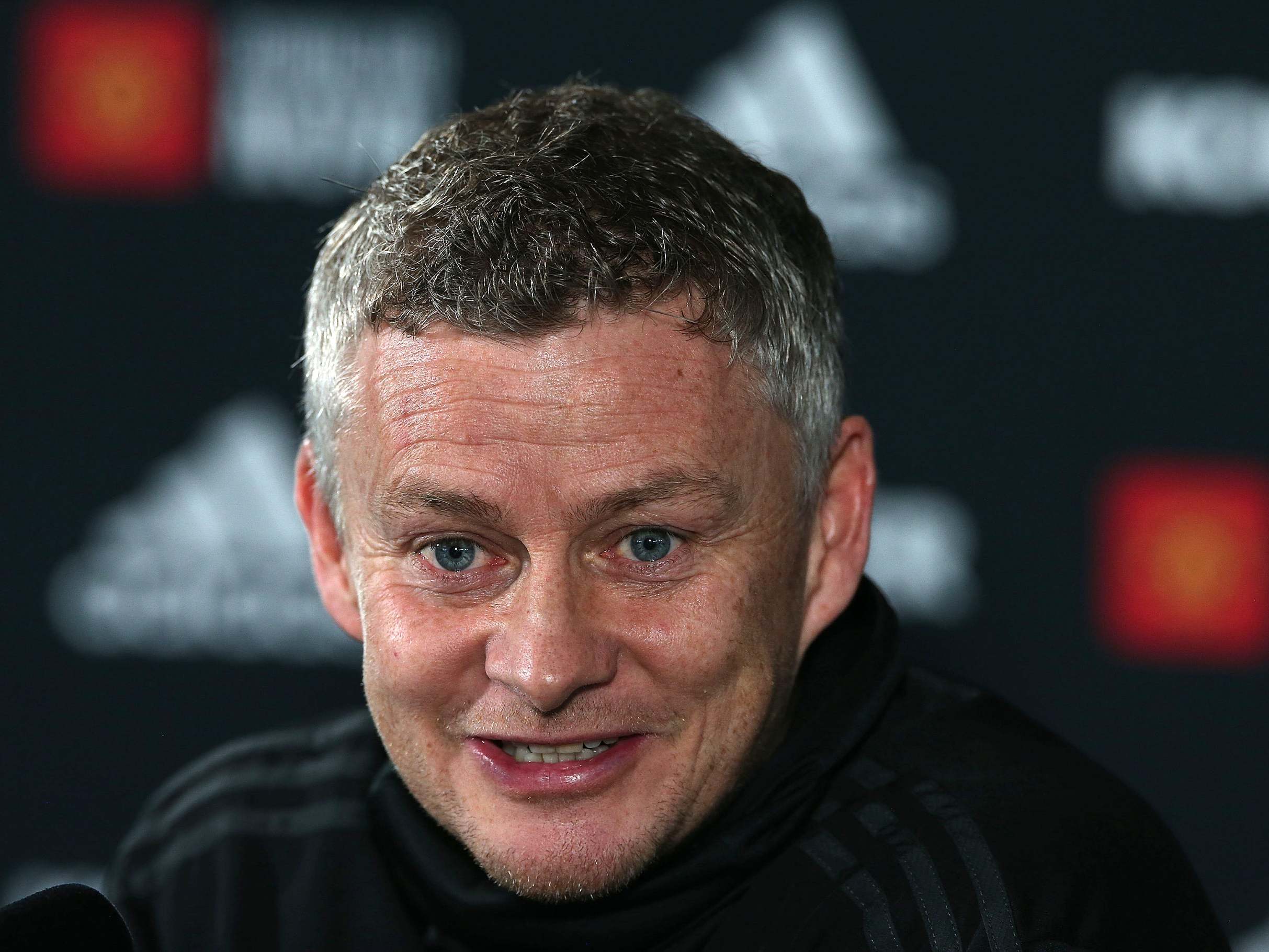 Ole Gunnar Solskjaer wants Manchester City to be "arrogant" ahead of Saturday's derby, in the hope that the Premier League champions will underestimate his Manchester United side.
United travel to the Etihad for Saturday's tea-time kick-off 11 points behind their neighbours and without any realistic hope of finishing above Pep Guardiola's side for the first time since Sir Alex Ferguson's retirement in 2013.
But Solskjaer can take hope from their impressive record against the Premier League's 'top seven' under his management, which was bolstered by Wednesday's vital 2-1 victory over Jose Mourinho's Tottenham Hotspur at Old Trafford.
But when asked whether City should fear United's record against the top clubs, Solskjaer suggested that he would rather be underestimated and spring a surprise result.
"I don't want to put any feelings into any other teams or managers," he said. "We might not want them to be scared of us. We might want them to be arrogant and confident.
"Me as a player as well, you don't have to shout the loudest to throw the sucker punch. It's not about shouting the loudest, it's about doing the talking on the pitch."
Solskjaer was unequivocal when asked whether United remain a bigger club than City – responding with a simple "yes".
And whereas some of his predecessors at Old Trafford have suggested that it is almost impossible for United to compete with City's wealth, the Norwegian refused to reach for that excuse.
"Don't agree," he said. "What are you going to do? Are you going to give up and not challenge them? That's what we're going to get back to."
But Solskjaer also accepts that there is plenty of work to do if United are to challenge their neighbours for honours on a consistent basis. His tenure – however long it lasts – is unlikely to be judged a success unless he can win a league title.
"As a club, the size of our club, we're going to have to bridge that gap," he said. "Our aim is to go past the teams above us. I believe at Man United that's what we have to aim for, that's what we have to go for and that's what we have to believe in.
"We do have the resources to do it, we do have the people to do it. Why not? Timeframe? How long is a piece of rope? As long as we're going in the right direction and we get there, that day is going to be a very good day.
"Don't deviate too much from a plan that you have set out and believe in what we're doing behind the scenes, believe in the players, believe in the coaching staff.
"And of course believe that we're going to add to this squad with very good players, with the recruitment."
Solskjaer believes Anthony Martial could recover from a muscle injury in time to at least make the substitues' bench, having missed Wednesday's win, but Paul Pogba remains unavailable.