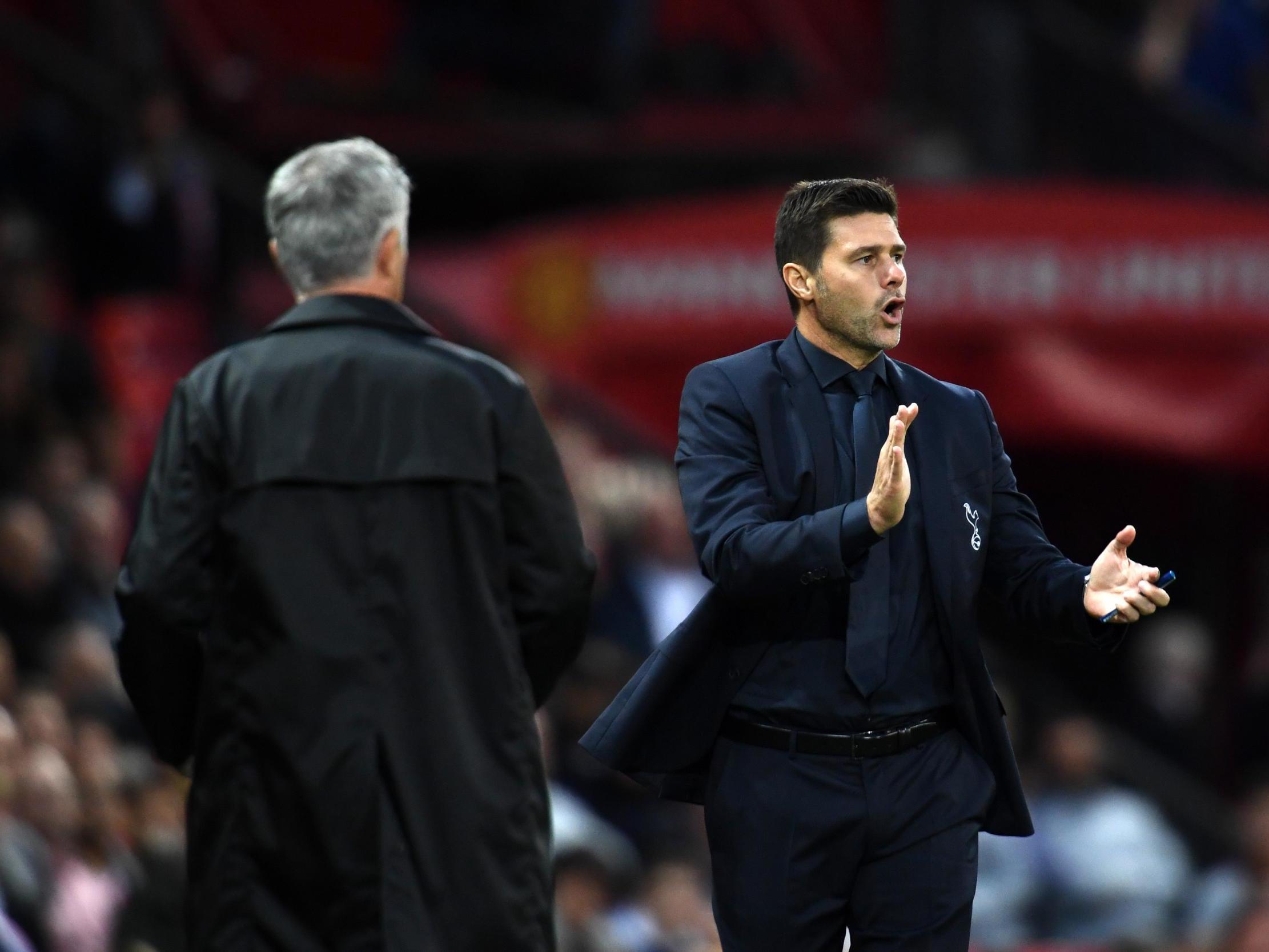 In an alternative reality, Mauricio Pochettino might already be the Manchester United manager.
The sliding doors moment was Ed Woodward's impulsive decision to appoint Ole Gunnar Solskjaer on a permanent basis in March. Woodward could have waited until the summer to see how things panned out, but Solskjaer had won 12 of his 13 league games since taking interim charge following the sacking of Jose Mourinho, joy was sweeping through Old Trafford with Ole at the wheel, and United's executive vice-chairman decided along with the board that a three-year contract was "richly deserved".
Solskjaer's honeymoon period not only proved deceptive as United's form quickly collapsed, but it scuppered Woodward's planned summer move for Pochettino. There is no guarantee the Argentine would have accepted an approach from Old Trafford, nor that Daniel Levy would have sanctioned his departure, but we know Pochettino was ready to walk away from Tottenham had they won the Champions League final and he knew that his enchanting powers over the Spurs players were fading.
So should Woodward knock down Pochettino's door now he has been sacked by Tottenham? He is a good fit, with a track record of overperforming in charge of a young team who play an entertaining, energetic and fearless style. He knows how to build a title challenge in the Premier League and how to take major scalps in the Champions League. And somehow he feels right – he carries that slight maniacal edge that all great managers have, someone who wouldn't be intimidated by the high walls of Old Trafford, and it seems easy to imagine him scowling over the rim of that red-brick dugout.
One caution would be his record against the two managers that, ultimately, he would be judged against. Pochettino has come up against Pep Guardiola and Jurgen Klopp 29 times in all, winning only four of those games. But that comes with the caveat that his net spend at Spurs over his five years was infinitesimal compared to those managers, while Spurs' wage budget was only about 60 per cent of that at City and Liverpool. At United he would be able to compete on a more even financial footing, and the theory at least is that he could redress the balance.
There is also the doubt around whether Pochettino is a fading power. Just as Mourinho's once-supreme talents have waned with the passage of time, there is a concern that Pochettino might too be losing his touch. But his departure from Espanyol seven years ago came in similar circumstances, reaching what felt like the natural end of a cycle rather than the discovery of some hidden weakness, and Klopp and Guardiola themselves have endured similar moments at Borussia Dortmund and Barcelona respectively. This feels more of a blip than a serious downturn and the sense is that Pochettino has plenty more to give.
From Pochettino's perspective, there are a couple of alternatives. Bayern Munich are the most obvious choice given the post is vacant and currently being marshalled by interim head coach Hans-Dieter Flick, but Bayern are thought to be keen on Erik ten Hag, the man who took Ajax to the Champions League semi-finals last year and who worked in Munich previously as Guardiola's assistant. Then there's Paris Saint-Germain, who are dominating Ligue 1 under Thomas Tuchel and going well in the Champions League, but despite their eight-point gap at the top of the French table they have conspired to lose three league games already this season and the hierarchy remain unconvinced by the German. Pochettino, incidentally, spent two years playing at PSG.
Much rests with Pochettino. After five years demanding intensity and emotion from his players and staff, things finally went stale and the 47-year-old may decide that he needs time to recharge his batteries. But then United are in no great rush either: the top four is almost out of sight given the clear disparity so far this season between the leading quartet and the rest, while Spurs themselves could resurge into the picture under Jose Mourinho and Arsenal are still chasing. It all means United's league season may be beyond saving by a rushed change, and if Solskjaer's appointment taught Woodward anything it's that patience is a virtue.
The noises from United remain wholly positive in their backing of Solskjaer, but there can be no denying that his is falling short of expectations when he signed that three-year deal. Dismal recent league defeats by West Ham, Newcastle and Bournemouth were not good enough. Woodward originally wanted Pochettino in the summer before a change of plan, and now he has the chance to get his man.