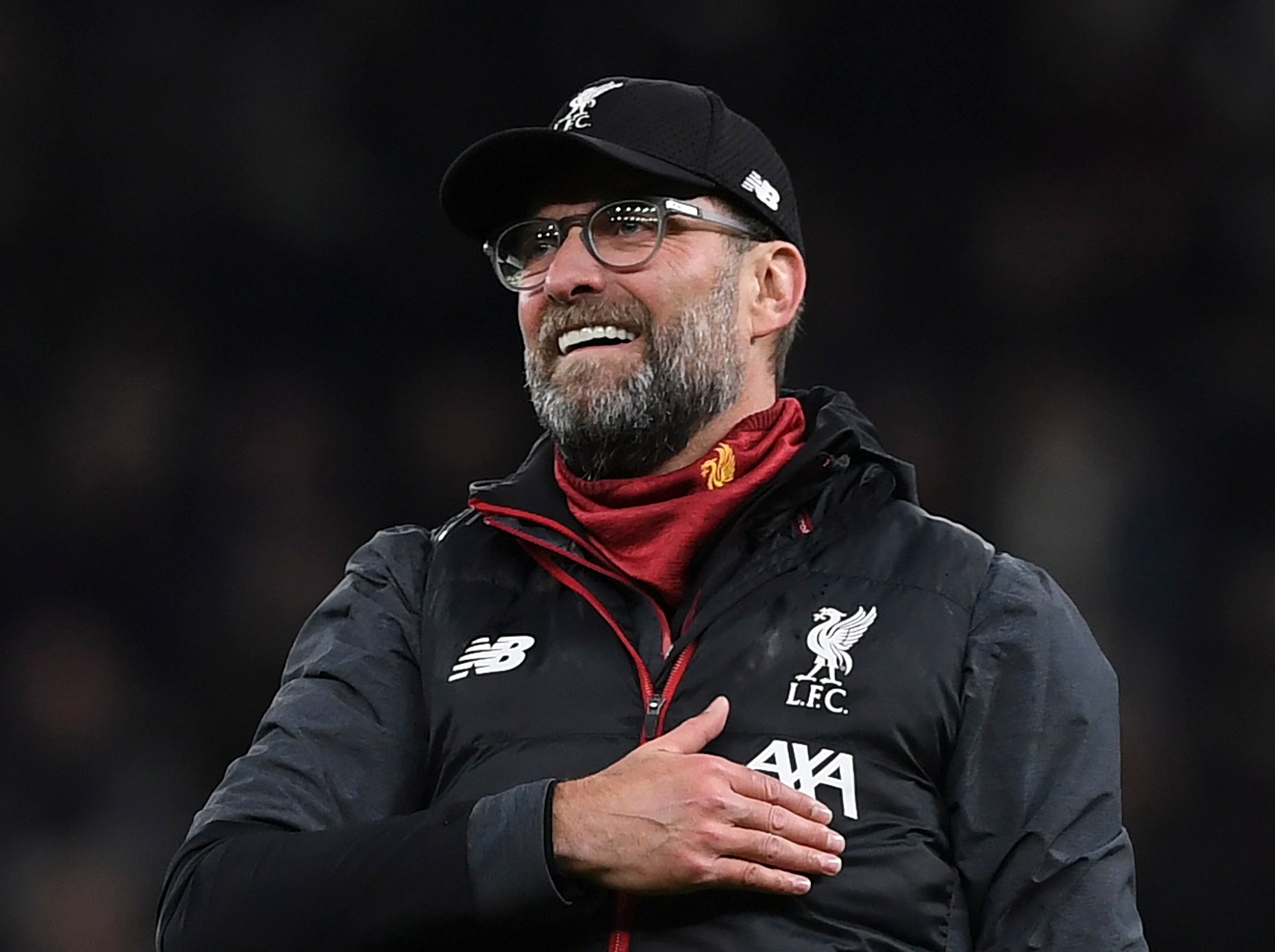 Liverpool manager Jurgen Klopp has said Liverpool's record-breaking start to the Premier League season does not feel "special" because they have not yet won the title.
Roberto Firmino's first-half goal proved enough to give Liverpool a 1-0 victory at Tottenham Hotspur which extended their lead at the top of the Premier League table to 16 points.
The win means Liverpool have won 61 of an available 63 points this Premier League season – the most any side has ever registered after 21 matches in a single season across Europe's top five leagues.
Liverpool have also accrued 104 points across their last 38 Premier League matches, setting a new record total by any team across a 38-match spell in the competition's history.
"It doesn't feel somehow special," insisted Klopp after the win, however.
"We know about it and it is special but I can't feel it. When someone gives you a trophy it is done but until then you need to fight. It is only the start.
"We need to continue because our contenders are so strong. Pep (Guardiola, man City boss) will not give up. I will do the same. So far, so really good."
Liverpool dominated the match against an exceptionally defensive Tottenham, but the home side came close to scoring a dramatic equaliser as they began to flood forward late on.
And Klopp made sure to single out goalkeeper Alisson for praise.
"We needed Alisson for that today," he added.
"We had a few dips defensively. Some games he has not a lot to do with winning the ball high early. It is good but there is no other chance to win games than to defend well."