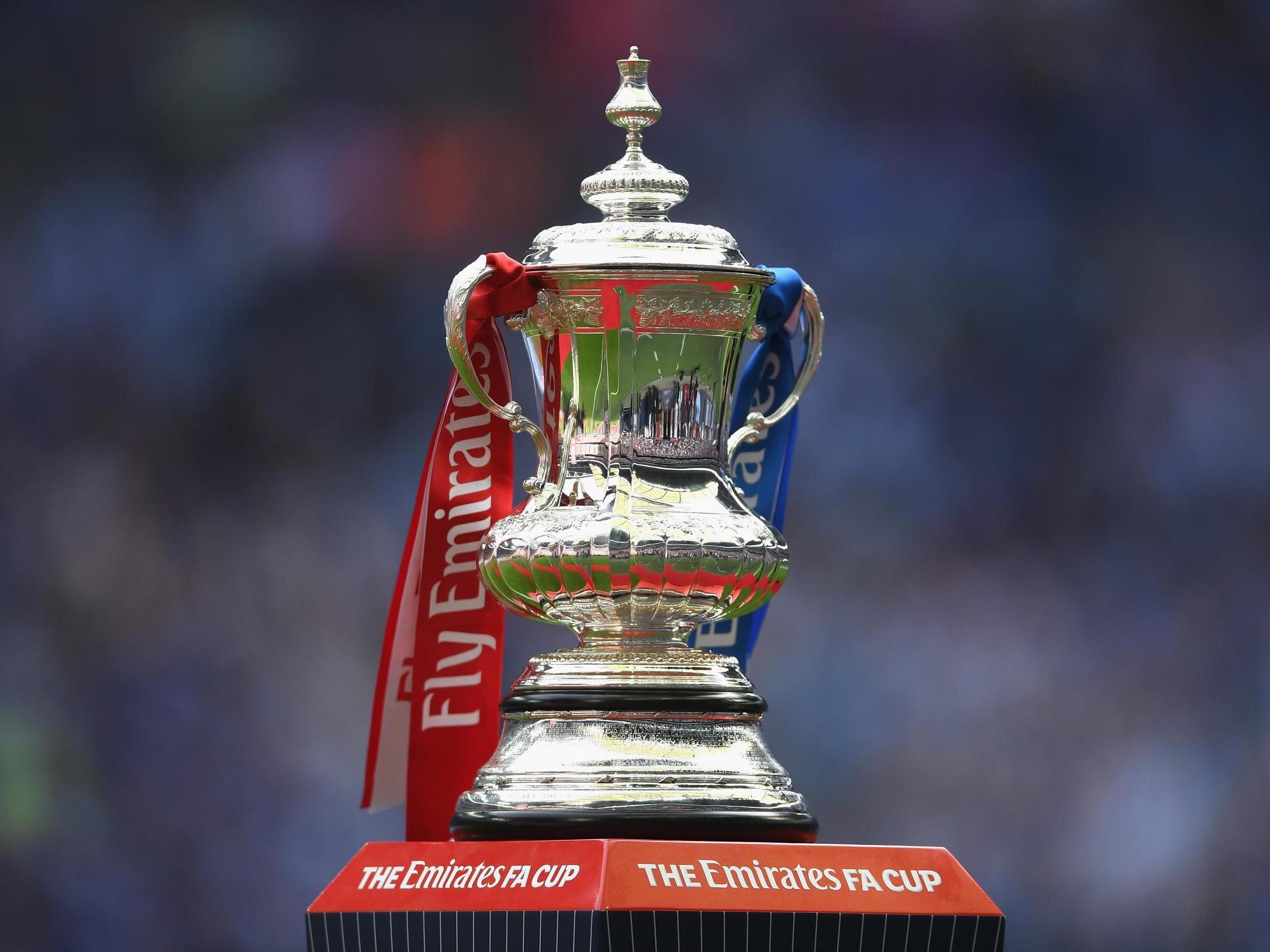 The FA Cup fourth round draw will take place in the build-up to Arsenal's tie against Leeds on Monday evening.
Holders Manchester City cruised past Port Vale to secure their place, Callum Hudson-Odoi inspired Chelseato victory against Nottingham Forest, while teenage academy graduate Curtis Jones' spectacular strike saw Liverpooldefeat Mersey rivals Everton.
It was a weekend of frustration for Manchester United and Tottenham though. Ole Gunnar Solskjaer's side hung on in a drab goalless draw against Wolves, while Lucas Moura's equaliser saved Jose Mourinho's blushes at Middlesbrough.
Elsewhere, Hull, Barnsley, Oxford United and Northampton were among those to secure their safe passage into the next round.
Here is everything you need to know about the draw:
When is it?
The draw will take place before Arsenal's tie against Leeds and is set to begin at around 7.35pm.
How can I watch it?
The draw will be broadcast on BBC One as well as via the BBC iPlayer.
Who is hosting it?
David O'Leary and Alex Scott will take charge of the draw.
When do the fourth round ties take place?
The fourth round ties will take place between 24 January and 27 January.
What are the ball numbers?
1 Leicester City or Wigan Athletic
2 Queens Park Rangers or Swansea City
3 Fulham or Aston Villa
4 Chelsea or Nottingham Forest
5 Wolverhampton Wanderers or Manchester United
6 Charlton Athletic or West Bromwich Albion
7 Rochdale or Newcastle United
8 Cardiff City or Carlisle United
9 Oxford United or Hartlepool United
10 Sheffield United or AFC Fylde
11 Southampton or Huddersfield Town
12 Liverpool or Everton
13 Bristol City or Shrewsbury Town
14 AFC Bournemouth or Luton Town
15 Brighton & Hove Albion or Sheffield Wednesday
16 Bristol Rovers or Coventry City
17 Crewe Alexandra or Barnsley
18 Manchester City or Port Vale
19 Middlesbrough or Tottenham Hotspur
20 Reading or Blackpool
21 Watford or Tranmere Rovers
22 Preston North End or Norwich City
23 Millwall or Newport County
24 Crystal Palace or Derby County
25 Rotherham United or Hull City
26 Brentford or Stoke City
27 Fleetwood Town or Portsmouth
28 Arsenal or Leeds United
29 Gillingham or West Ham United
30 Burton Albion or Northampton Town
31 Burnley or Peterborough United
32 Birmingham City or Blackburn Rovers